Saturday, April 21, 2018 | New Delhi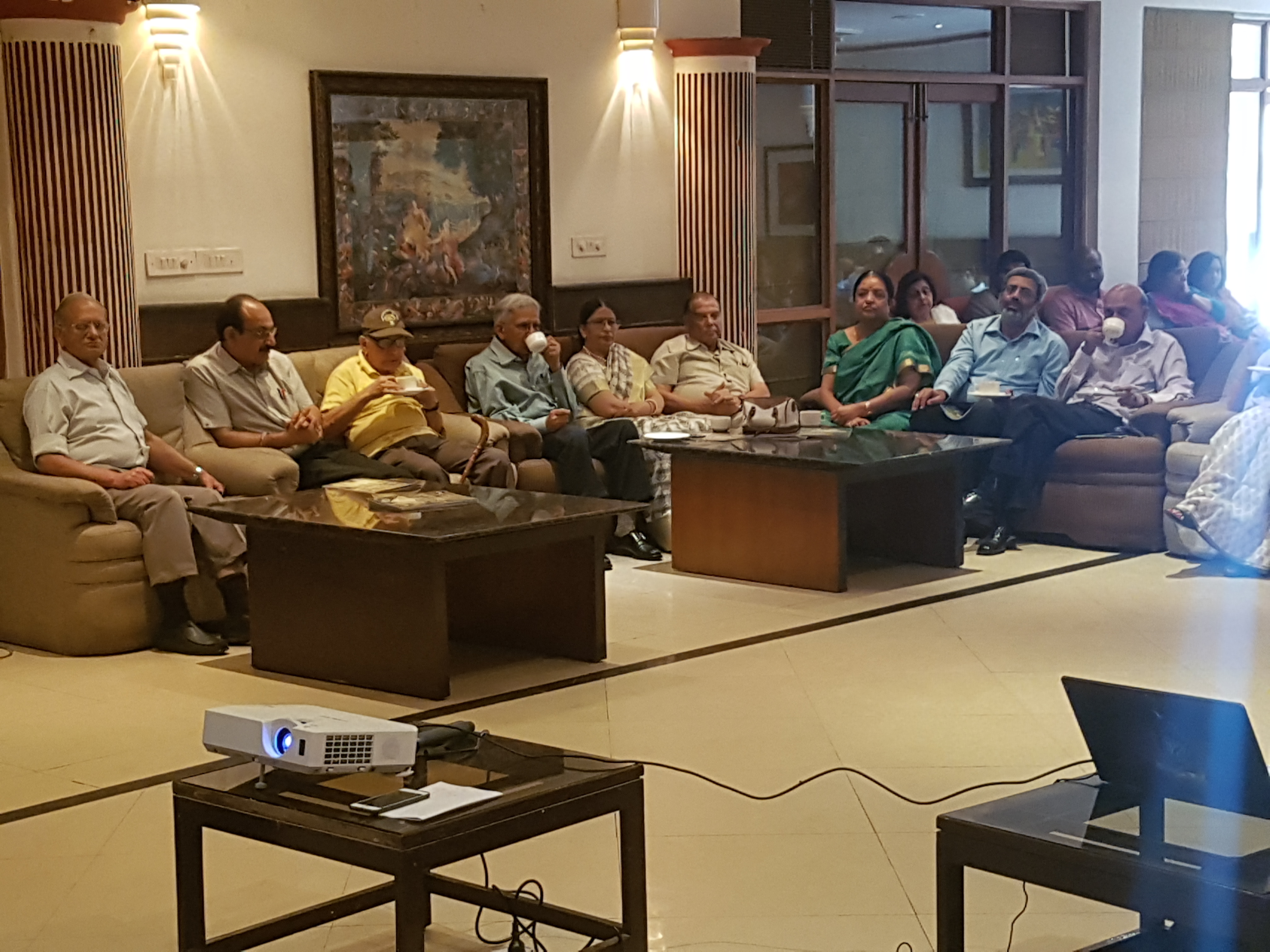 A first-time luncheon interaction with members of CILT – India was organised at CSOI, Kasturba Gandhi Marg premises in Delhi on 21st. April 2018, wherein more than 40 members participated.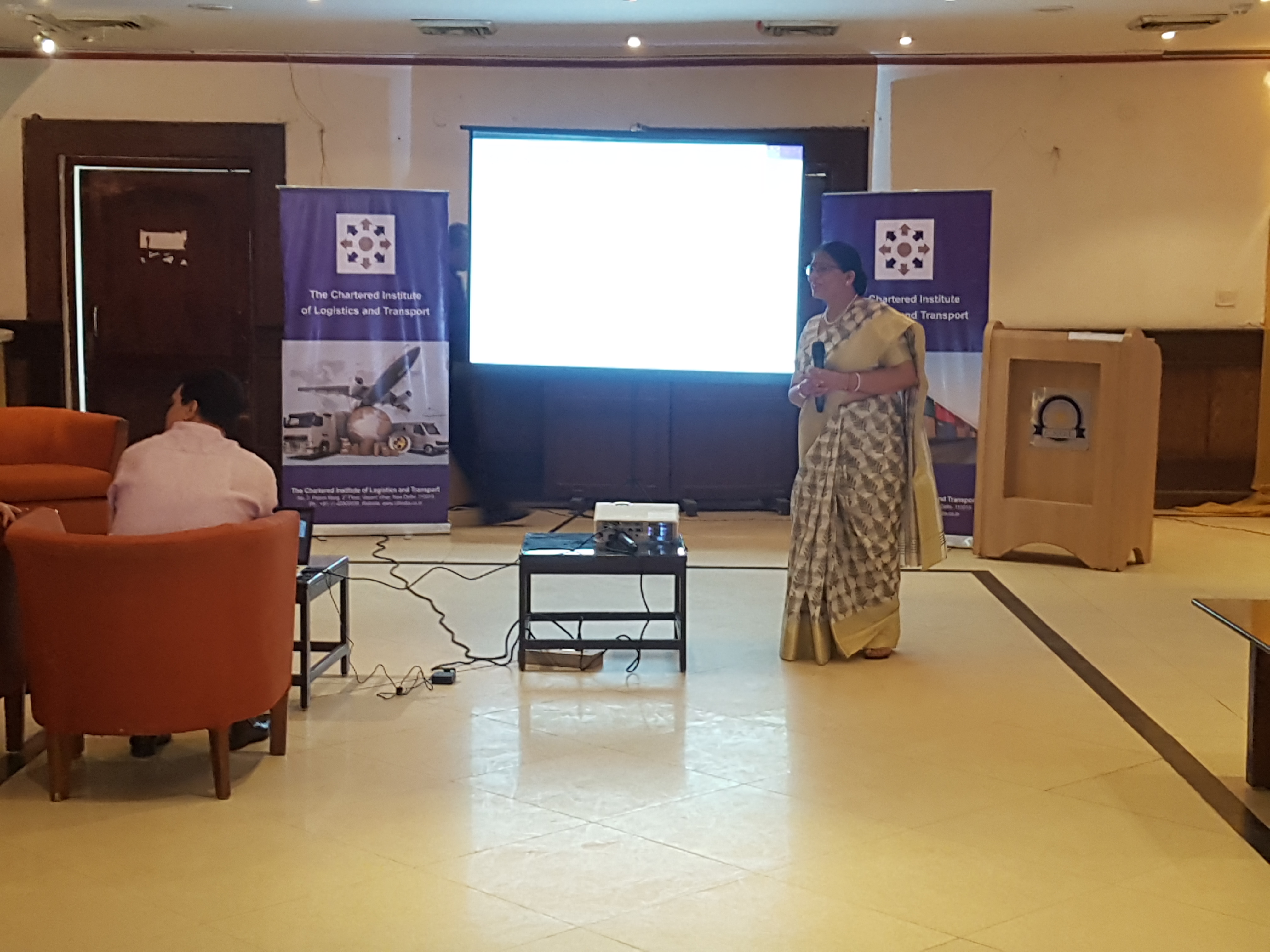 Vice Chairman, CILT (India) Mrs. Veni Mathur welcomed all the members and guests and made a short presentation to the gathering to share the role, vision and activities of CILT – India and the initiatives being taken in collaboration with the Govt. of India.  
Thereafter, The Chairman addressed the members & guests and made the following points: 
(i) CILT (India) has initiated a dialogue with CILT (International) to review the business model that has been in place historically, wherein the key activities relating to the running of educational programmes of CILT (International) through accredited institution had no revenue component for CILT (India). Also, the content and fee structure needed to be reviewed keeping the paying capacity of the target trainees in India.
(ii) CILT (India) has now initiated training programmes for Levels 1 – 4 and is in the process of developing syllabus relevant to the participants along with the fee structure in consultation with CILT (International). Two very popular and successful training programmes have already been conducted and the next is planned at the end of this month.
(iii) CILT (India) would also continue to market the established programmes for Levels 5 – 6, as developed by CILT (International) and has sought a revenue sharing mechanism for these programmes.
(iv) CILT (India) is also in dialogue with Ministry of Skill Development & Entrepreneurship, Govt. of India and is running skill development programmes through ITI's under the approved Govt. Schemes. It has also entered an MOU with the Logistics Sector Skill Council, Chennai under the umbrella of CII to design few modules for Railway related training packages, meant for Loco Drivers and Supervisors of Private Siding Complexes in both maintenance and management areas.
(v) CILT (India) has also launched an initiative to establish contact with professionals of the Logistics, Transport and Supply Chain Management sector, to understand their problems and requirements both in terms of training needs and Govt. – Industry interface by organising CEO Conclaves. The first such conclave was held in Delhi in Nov'17 and the next similar interaction is planned in Ahmadabad, next month.
(vi) We are looking forward to a series of similar interactions like the present one, with our members not only to get their suggestions for guiding our activities in the future but also to know their expectations from CILT (India).
(vii) To cope with these initiatives, we have strengthened our Secretariat with professional full-time staff and are also revamping our website to make it interactive and more informative. Suggestions of Members would be extremely valuable.
Suggestions of the Members for improving the functioning of CILT (India) were sought by the Chairman and the following important suggestions, views & opinions were made:
(a) D. P. Tripathi – (Former Secretary to the Govt. of India, Ministry of Food Processing Industries) mentioned that today Indian agriculture was facing enormous challenges and farmer suicides were a frequent phenomenon both under the circumstances of crop failure as well as losses due to excess production, leading to drop in prices even below the costs incurred in production. Efficient agri-logistics can add value and make a big difference in these conditions.
(b) Pushpender Singh – (Dy. Manager – Purchase, Honda Cars India) mentioned that in view of the growth in the automobile sector, interface with the automobile industry would be useful in developing synergy and bringing in efficiencies in the sector. 
(c) Sanjeev Garg – (IRTS) informed that the key challenge for CILT (India) would be in identifying strategies to bring down overall cost of logistics for Indian Industry and make them globally competitive. Suggestions should be sought from industry professionals to support the initiatives being made by Govt. of India.
(d) J. K. Vashist – (CEO, Kriloskar Road Railer) informed the gathering about an innovative rolling stock – Road Railer -had been successfully developed and would be game-changer in the business of multimodal transport. Two rakes of road railers have been manufactured and would be brought into service between Delhi (Palwal) & Chennai for movement of piecemeal goods. It would literally be "Train at your door step". 
(e) Vishal Vishy – (Sr. Analyst – IMaCS), and a knowledge consultant to the Logistics Skill Council along with Sh. B. Dhanasekar (Head – HR, Standards & Quality Assurance with LSC) felt that CILT (India) and LSC can plan a very significant role in developing skills in the logistics sector.
(f) G. K. Kanchan – (IRTS) stated that multi modalism is the future for both for Railways and Road Transport sectors and would be a key strategy in reducing logistics cost for the industry. 
(g) M/S. Wence Morris Joseph from Cochin, Bhaskar Narang from the field of training offered their help in taking forward the educational initiative of CILT (India).
(h) Vaibhav Shah – (Project In-charge with CONCOR, based at Ahmdabad) invited CILT (India) to attend a get-together being organised at Ahmadabad, where professionals from the logistics sector would be attending. This could serve the purpose of CEO / Conclave initiative of CILT (India). A chapter of CILT (India) could also be considered. 
(i) Rakesh Tandon – (IRTS) responded positively on building-up synergy between CTRAM & CILT (India) 
(j) IPS Anand – (IRTS) suggested that CILT (India) should network with Industry Associations (Viz. Steel, POL, Fertilizer etc.) to focus on training of their logistics professionals and understand their issues which could trigger growth. CILT (India) should also build up its outreach in SAARC countries.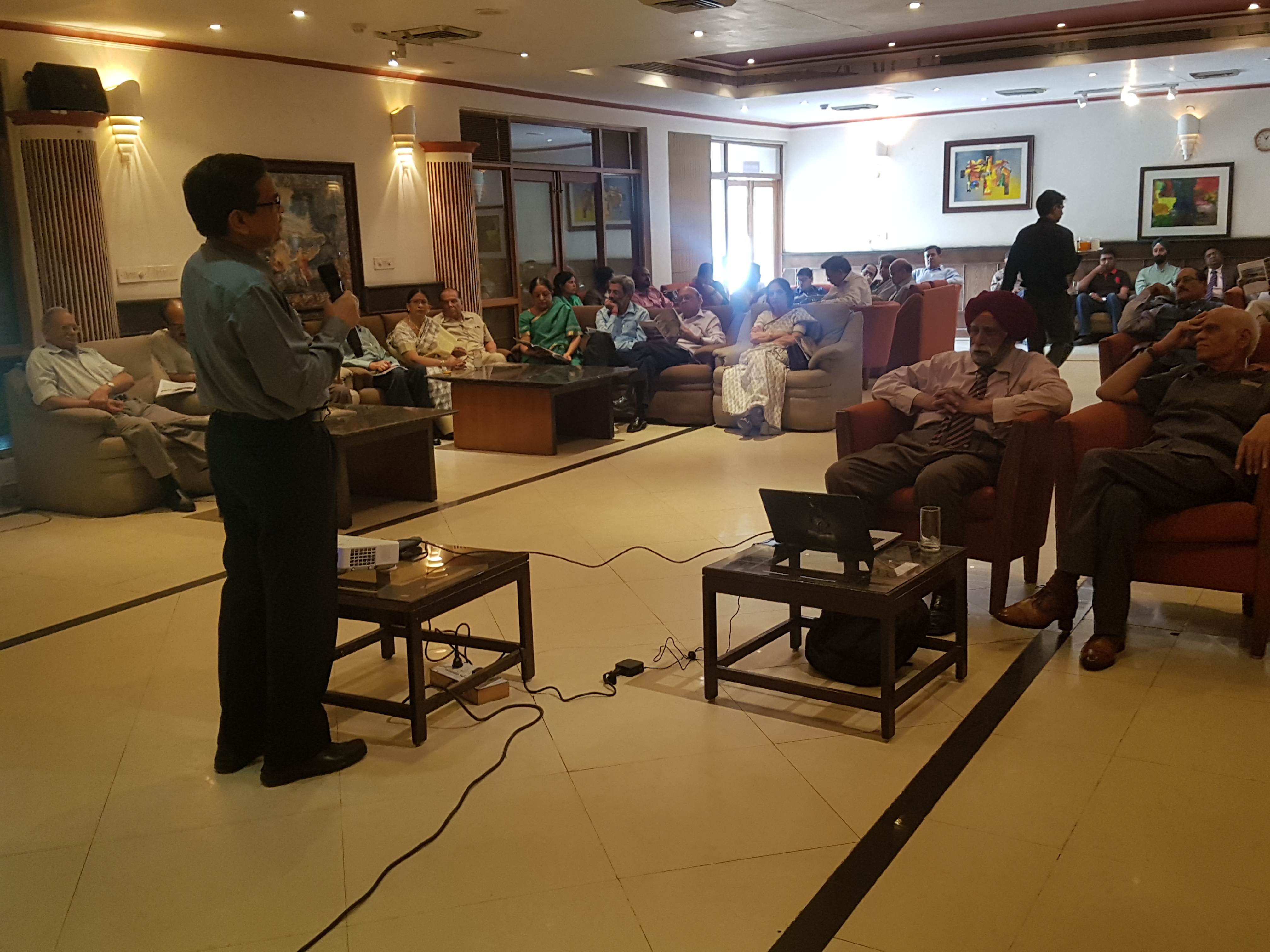 Concluding the session, Mr. Vinod Asthana, Treasurer – CILT (India) suggested that focussed mission areas will be identified in the fields of: 
Agri Logistics
Automotive Logistics
Multi-modal Logistics, and
Training Activities.
He profusely thanked the members for their active participation.