August  26 - 30, 2019 | CILT India, New Delhi
CILT, India had completed its 5-day training program on Rail Siding and Freight Terminal Management successfully with great enthusiasm and participation of candidates from different Govt. Organizations, intermodal logistics partners and professionals from Indian Engineering Global Enterprise like BHEL. This training program was covered by Industry experts of their own field.  This is a program which gives practical exposure and knowledge to be ready for new challenges ahead in logistics & supply chain sector for professionals of related sectors.

Session - 1st Day
It was inaugurated with a welcome address by Shri Shanti Narain, National Chairman, CILT India, and Mr. Vinod Asthana the Course Director giving an overall view of the course. 
Dr. Veni Mathur, Vice Chairman - CILT India shared her deep understanding and knowledge of Transport, Logistics & 3 PL with participating members.
Shri Vinod Asthana, HOWE India,  shared his learnings and experience of Railway Sidings and  Operational Management
Shri Naresh Kumar from Techlog Support Services was at his best on Dwarf Containers and Rolling Stock
Session - 2nd Day
Going in-depth  Shri Pramod Uniyal, Executive Director Institute of  Rail Transport had his session on Commercial aspects of siding operations & new policies and liabilities under Railway act. 
Shri Sanjiv Garg, MD, Pipavav Railway Corporation had his session on aspects of Impact of Seasonality on Railway Transportation and  container logistics
Dr. Vinay Maitri, Head GIS School of Planning & Architecture shared his deep knowledge and minute details of Intelligent Transport Systems 
Session -3rd Day
Freight Operation Information System (FOIS) was covered by Shri. R. B Das, Expert in Railway Operations & IT framework of Indian Railways.
Industrial Structure of Future Freight Transportation was thoroughly explained and presented by Prof.(Dr. Saroj Koul), O.P Jindal University, Sonipat
Dr. Monica Agnihotri, IRTS, Executive Director - Railway Board had her detailed presentation session on Freight Marketing. 
Session - 4th Day
It was a field and practical day for all participants to Gateway Rail Freight Limited, Indian Container Depot, Garhi Harsaru with a detailed presentation from Gateway Rail.  Good learning and practical knowledge related to ICD and its operations.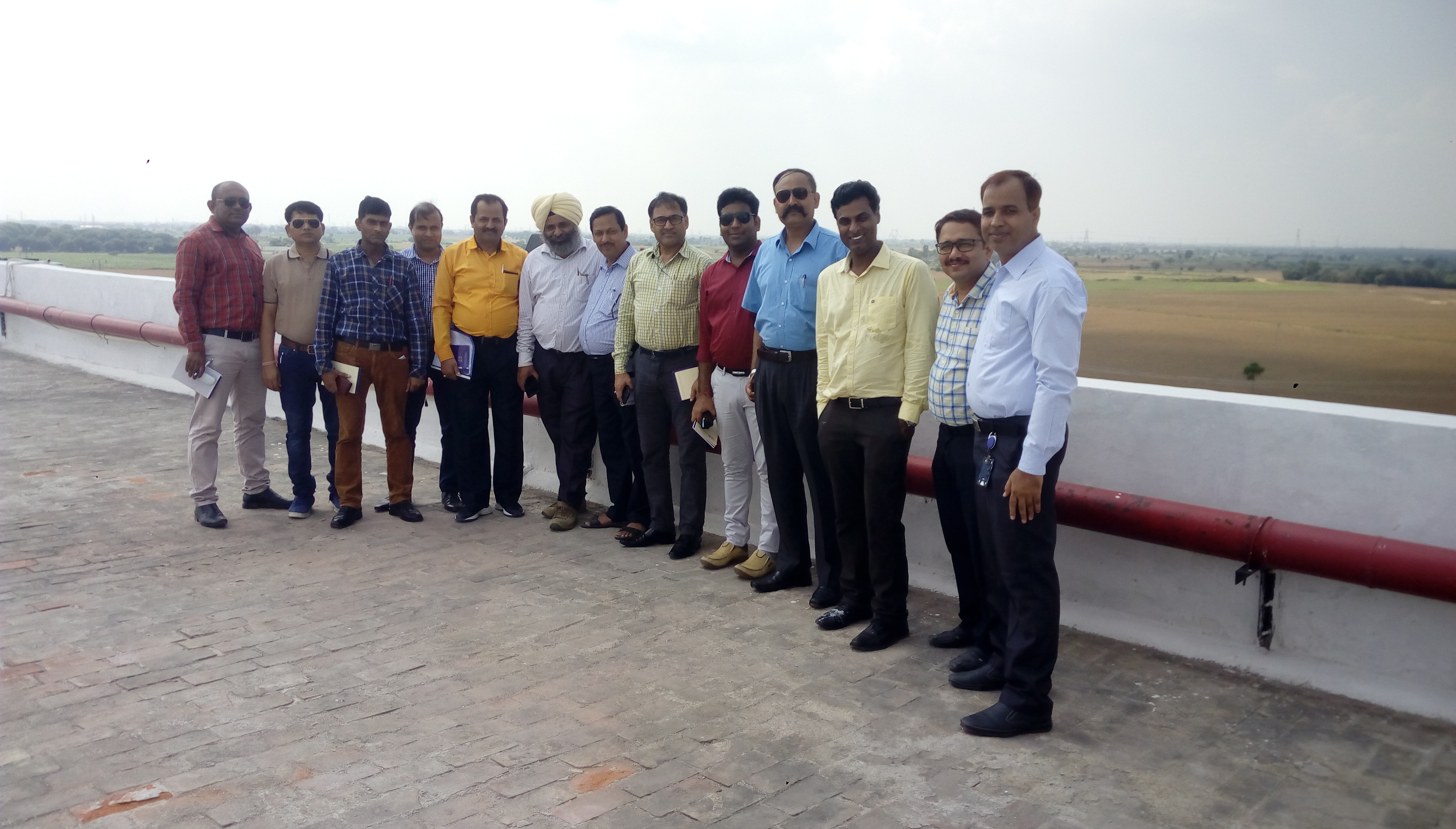 Session - 5th Day
Last day of Training Session started with Shri Sanjay Swarup, Director, CONCOR, and the area of discussion was Container Terminal Management. It was a very practical and enriching session.
Shri Sachin Bhanushali, Director & CEO, Gateway Rail Freight Limited was at his best at Private Freight Terminal Management. It was a engrossing session with all participants
Shri P. K. Kaul shared his deep understanding and knowledge  about Shipping line - His topic was -Trade & Shipping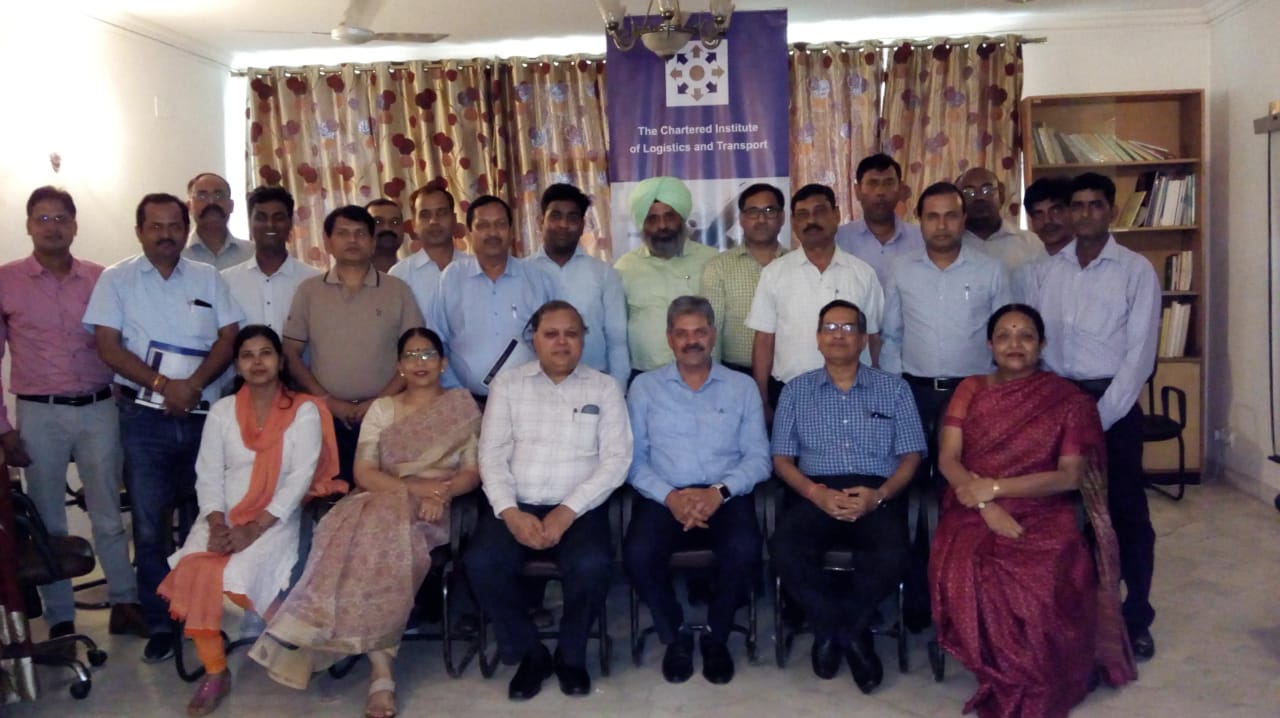 The final session of the day was covered by Shri Vinod Asthana giving a deeper insight on Rail Sidings and their operations. 
Last but not the least Valedictory & Vote of Thanks was completed in the auspicious guest presence of Shri Anurag Kumar Sachan, MD (DFC) by Shri Vinod Asthana,  Shri Sanjiv Garg, Dr. Veni Mathur along with  Smt. Ragini Yechuri. 
Overall a  Learning, Successful, Enthralling and Captivating training session from CILT, India in the year 2019.
 Certificate Distribution Ceremony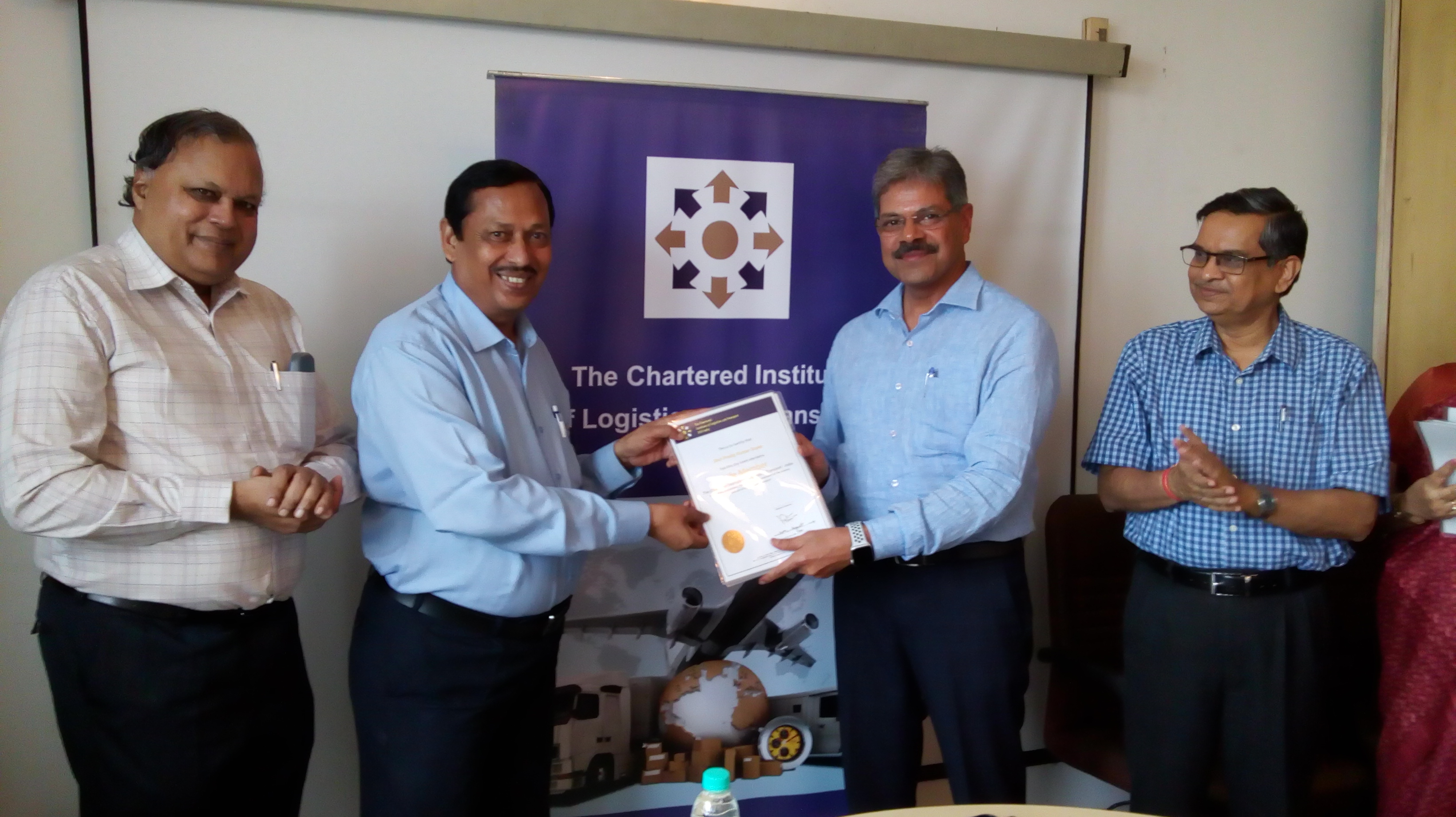 Click the image for larger view