January 17th -18th 2020 | Mumbai
CILT India organized a tailor-made two days program on Port Rail Logistics in Mumbai for members of Indian Port Rail and Ropeway Corporation Ltd. (IPRCL).
The program was attended by Senior management of IPRCL & officers from other major Ports. The program was inaugurated by Shri Shanti Narain, National Chairman, CILT India. In the event, Shri Shanti Narain shared about the current affairs of the Logistics Industry & its future outlook. All the participants were awarded CMILT on the successful completion of this program.
Session 1 HANDLING OF CONTAINERS & CONSTRAINT AT PORTS
BY MR. AVINASH KALSE-AGM STEVEDORING GTI
Mr. Kalse shared his experience in Container Yard Operations & also about challenges faced in the operations. The trainees found the program to be very informative with all areas of port operations being touched upon.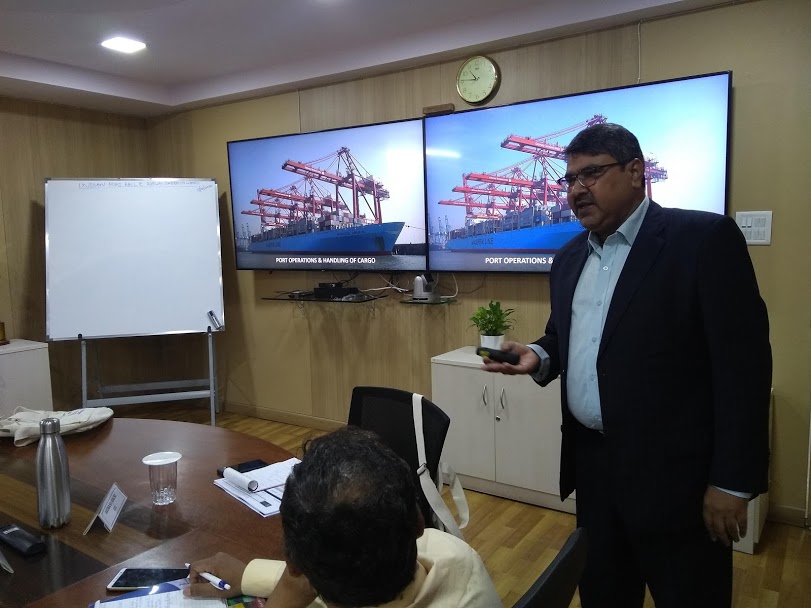 Session 2 HANDLING OF CARGO (BULK, LIQUID & RORO) WITH CASE STUDY
By Mr. SUMANTA KUMAR BISWAL GM APM PIPAVAV
Bulk Liquid & RORO cargo operations were broadly explained. A video on the handling of Cargo operations was also shared by the trainer which was found to be very informative by the trainees. A case study was shared on the reduction of wagon detention to avoid demurrage levied by railways.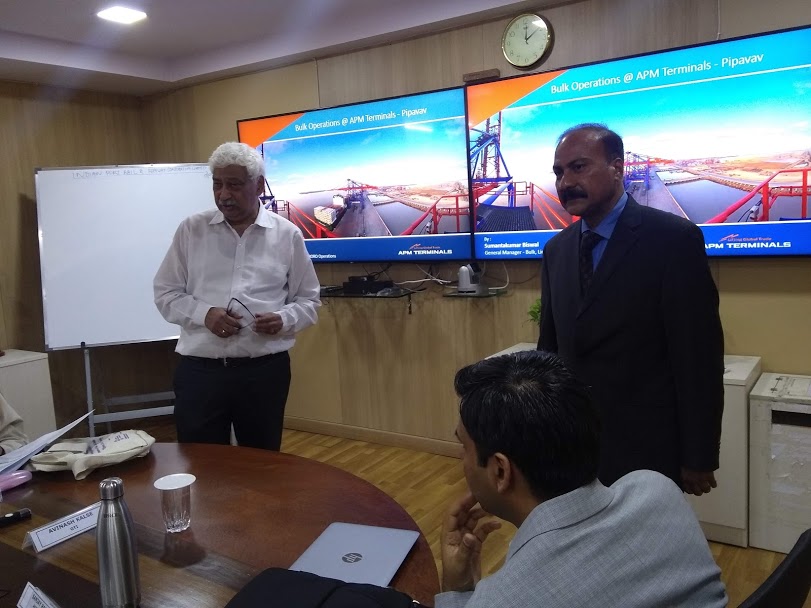 Session 3 INNOVATIVE IDEAS FOR REDUCTION IN UNIT COST OF TRANSPORTATION & PROCUREMENT OF GPWIS WAGONS FOR PORTS
By Mr. NARESH KUMAR - IRSME MD KALYANI CASTED STEEL
The role of wagon designs & draft containers in bringing down transportation costs in railways was discussed. A case study on the procurement of GPWIS wagons for the port was also a part of the module. Innovative ideas and information about draft containers were explained.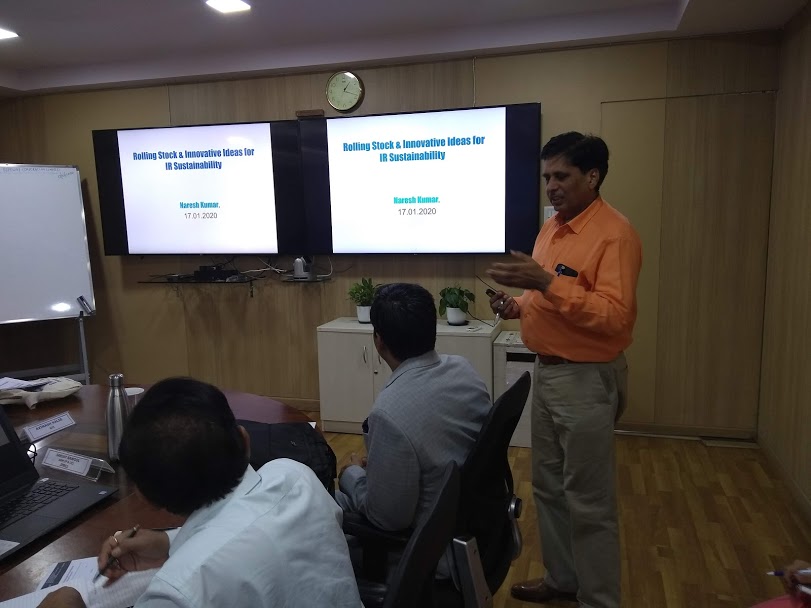 Session 4 ROLE OF TECHNOLOGY IN IMPORT LOGISTICS
By Mr. DIVYA KUMAR - GM COMMERCIAL AP MOLLER
Mr. Kumar discussed new innovation in handling & transportation of cargo and containers in the port vicinity. A case study was shared on Cyber Security. Automation in ports including the introduction of robots was also explained to get maximum operations efficiency. The training was considered a futuristic view of port operations.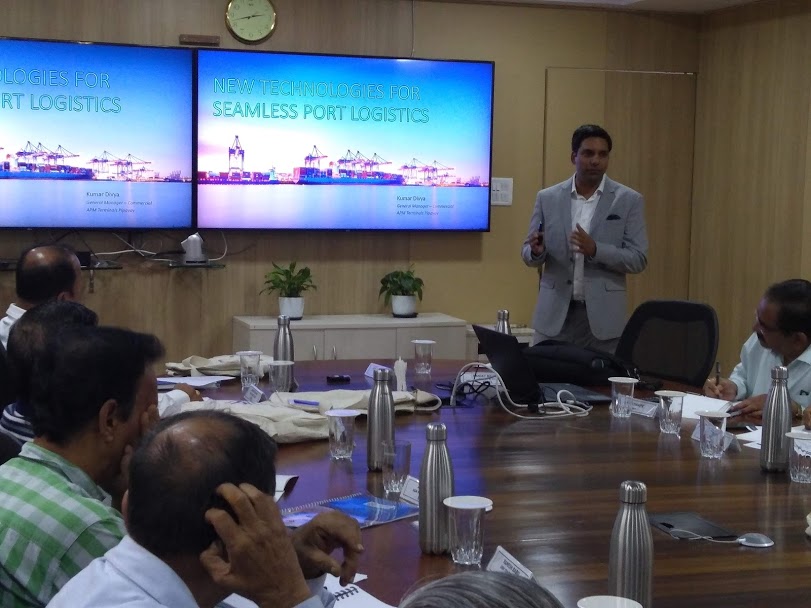 Session 5& 6 EXPECTATION AS A USER & TRADE FACILITATIONS + INFRASTRUCTURE, DFC & DIRECT PORT DELIVERY
By Mr. RAMA KRISHAN - PRESIDENT DCBA
Mr. Krishan explained DPD, DPE, Customs Procedure & Documentation in detail. New Initiates taken by the Government of India to ease business & facilitation of trade were covered in the training module. The comparative cost structure of moving containers/cargo by rail viz-a-viz road was explained with costing & ground realities.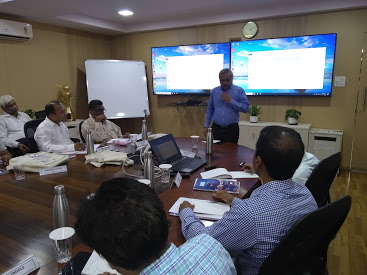 Session 7 ADVANCE WAREHOUSING WITH CASE STUDY
By Mr. VINOD ASHTNA - IRTS, Ex-MD CRWC, Ex-Director IRCTC
Mr. Asthana shared his experience in Advanced Warehousing including Inventory management, Automotive cargo handling systems, etc. He also shared factors to be considered for designing efficient warehouses including Silos which are being extensively planned for storing food grains.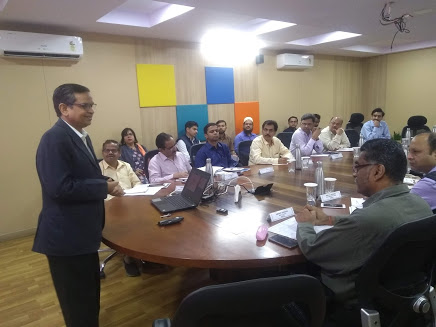 Session 8 COMMON RAIL OPERATION AT PORT, CONSTRAINTS IN MOVEMENTS OF CONTAINERS & SCOPE OF IMPROVEMENT WITH RESPECT TO ADVANCED PORT
By Mr. AMITABHA CHAUDHURI - IRTS REGIONAL VICE PRESIDENT (SOUTH ASIA) APL LOGISTICS
Discussed Governments' emphasis on reduction of overall Logistics Cost in India &its implication on GDP. Advanced port operations were also discussed with a focus on enhancing the overall supply chain.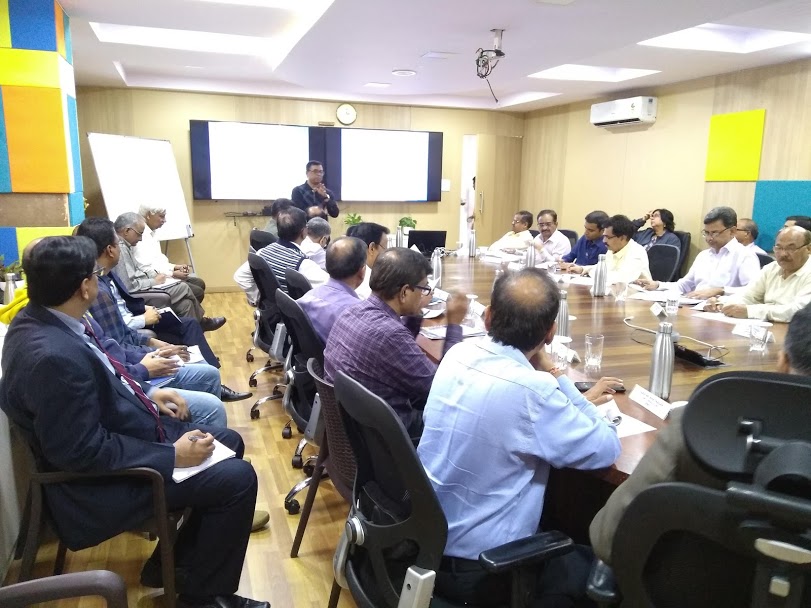 Session 9 COMMON RAIL OPERATION AT PORT, CONSTRAINTS IN MOVEMENTS OF CONTAINERS & SCOPE OF IMPROVEMENT WITH RESPECT TO ADVANCED PORT
By Mr. SANJIV GARG - MD PRCL & Vice Chairman CILT
Mr. Garg explained in detail the basic terminologies of container freights stations, Inland container depot, private freight terminals & multi-model logistic park. Concept, Designing & functioning of Inland Container Depots was also covered in the module.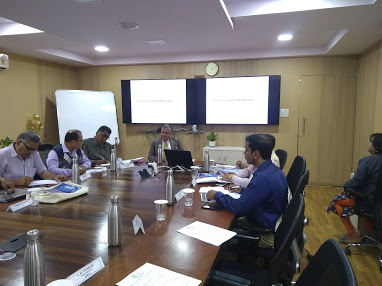 Session 10 GLOBAL LOGISTICS SCENARIO 
By Mr. SANJIV GARG - MD PRCL & Vice Chairman CILT
Global Logistics Scenario was given along with case studies. Successful Model of Pipavav Rail Corporation in the public-private partnership was discussed in detail.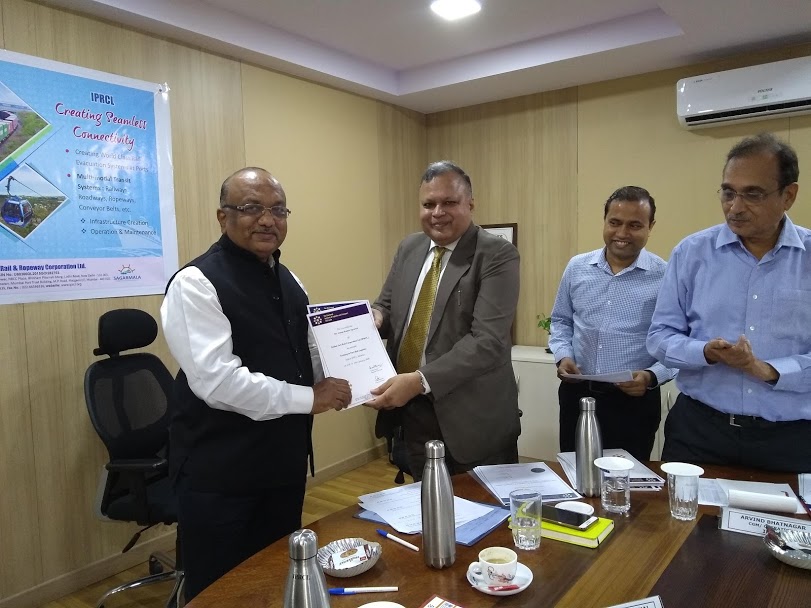 Click the image for larger view